There's nothing better than cooler weather and layers of clothes! Keeping true to myself here, I've layered a bunch of black pieces haha! I have an insane addiction for black boots and I honestly can't stop buying them! They go with everything, from skinny jeans to dresses, to wide leg pants to flow skirts. Since I normally wear all black, I love to play with texture and mix many different fabrics together. Ripped jeans paired with a leather YSL bag?! Always!
Click here to shop similar bag.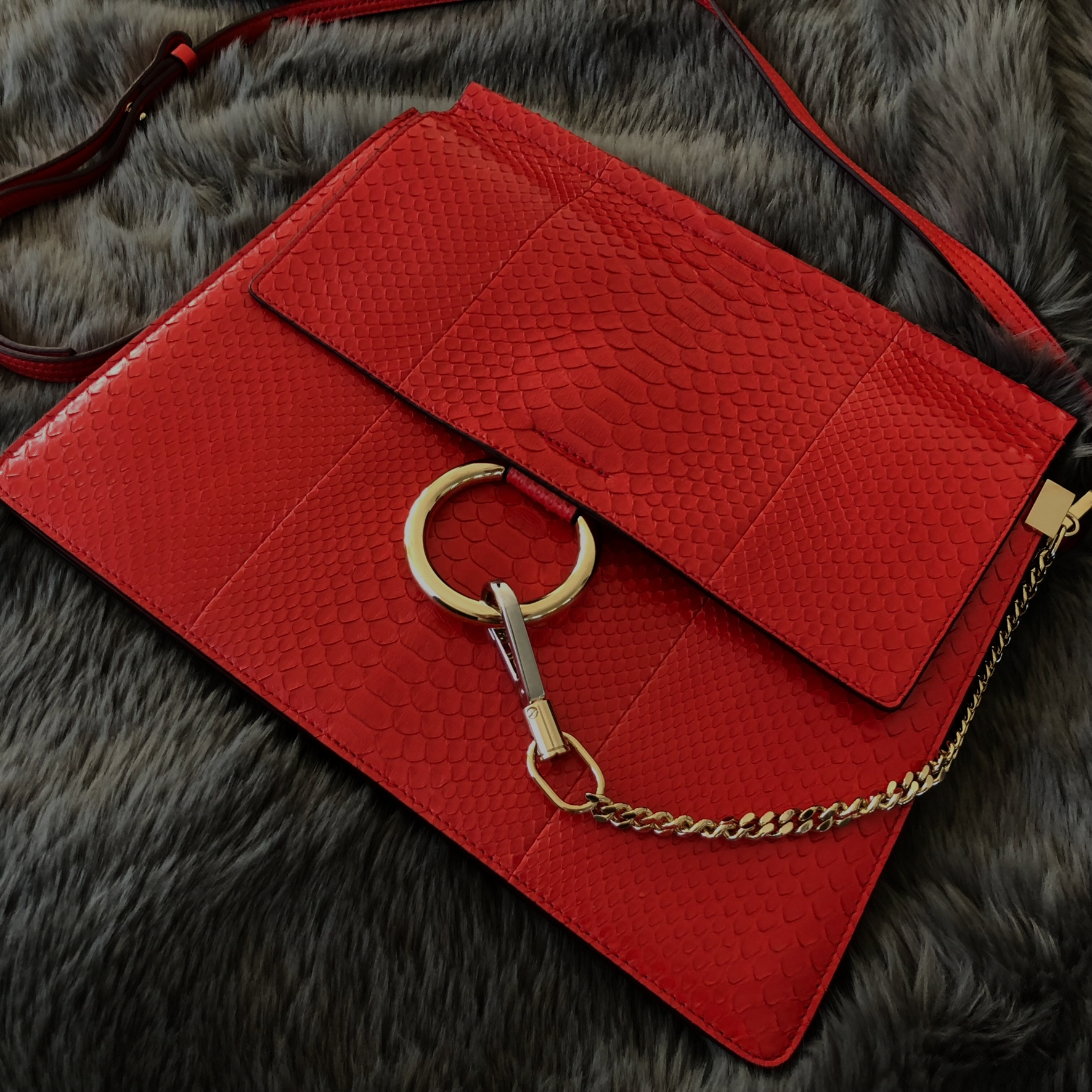 If you follow me on Instagram, you know that I have an obsession for handbags! Even though I collection designer bags, I love to find trendy affordable bags to add a bit more options to my closet! Here are some of my faves for this fall & winter seasons!
Happy shopping!
Even though comfort gets the best of me most days, I love dressing up fancy & girly!
I found this amazing wide leg/laced top jumpsuit at Target a while ago and I couldn't believe how perfect it was! It looks great with any belt, or without one. It can be paired with your favorite heels or boots! I'm only 5'3, so heels are a must with this jumpsuit. I like it most with pointy shoes so they stick out a bit. It would look best paired with a cute wristlet or clutch, in my opinion.
Click here to shop similar jumpsuit.
Click here to shop similar shoes.